Enriching the lives of children through the exploration of the arts
Founded in 2006, Bellingham Arts Academy for Youth is a 501(c)(3) nonprofit arts education organization that offers quality instruction and mentoring in theater, choir, dance, music, and visual arts to youth ages 5-17. The mission of BAAY is to enrich children's lives through the exploration of the arts.
BAAY serves approximately 1400 children annually in three main programs: at our campus theatre, in our arts-based preschool (closed for 2020-2021), and in EduArts after-school enrichment classes in elementary schools throughout Whatcom County. Through our programs, we create community, and teach children confidence, character and creativity.
Theatre
At our downtown campus theatre, we provide children with a safe and supportive community in which to learn acting, vocal performance, costuming, theatre tech, dance, and theatre devising. Through these classes, we foster respect, cooperation, decision-making, team-building, self-discipline, and self-confidence in young people.
BAAY offers performing arts classes to children ages 5-17 at our theater in downtown Bellingham. We offer over two dozen programs a year. Almost all of those programs culminate in performances, including plays, dance performances, and full musicals like Matilda, Oliver, Little Shop of Horrors, Pippin, Bye Bye Birdie, The Outsiders, Beauty and the Beast, Shrek, and many others. Approximately 5500 children and adults attend productions at our theatre each year to enjoy the arts and celebrate the students' work. Since 2006, we have staged approximately 200 musicals and plays.
2019 Business Sponsors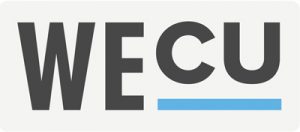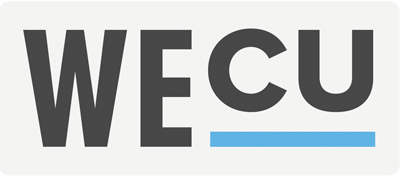 Major funding provided by WECU's Education First grant
Rice Insurance
People's Bank
Shepherd and Allen Attorneys at Law
Whatcom Community Foundation
Autumn Cunningham (Windermere Realtor)
Family Care Network
Country Financial Barkley Team
Piper Dentistry
Boundary Bay
La Fiamma Pizza
Carlson Steel
Bellewood Farms
Hardware Sales
McKay's Taphouse
MOD Pizza
2019 Encore donors (monthly donors)
Jennifer Brice
Matt Lesinski
Anna Evans
Analisa Ficklin
Matt Luxon
Laura Plaut
Dan Glaze
Teri Grimes
Laurel Hammond
Susan Burke
Cheryl Funkhouser
Gretchen Howard
Henry Kastner
Sandra Little
Roger Clark
Tonja Meyers
Tina Moon
Tara Reiter
Christine & Will Sanderson
Melinda Sawyer
Robert Slater
Peggy Souza
2019 Donors
Julie Bivins
Jonathan P Roach
Richard Scholtz
Laura Patterson
Terry & Joyce Busch
Janet Ott – Ott & Associates
Rick Powell (Luciana Powell)
Suzanne Plaut
Laura Plaut
Chris and Susan Hemingson
Bette Hatcher
Save Our Spirits fund
Jason and Stacy Glover
Thomas Maxim & Orly Ziv-Maxim
Mitchell & Theresa Morrison
Michael Sumpter
Ralph & Mary Perona
Joseph Fradley
Joe & Sarah Nissell
Del Masson
BAAY is deeply thankful for support from the Whatcom ReStart grant program, funded by the City of Bellingham and Whatcom County.  
BAAY is grateful to be supported, in part, by a grant from the Washington State Arts Commission and the National Endowment for the Arts.