Enriching the lives of children through the exploration of the arts
Fall 2022: Musical theatre galore at our downtown location!
Three different casts of Pixies Aristokittens perform Nov 4-5, Nov 11-12, and 18-19.
Three different casts of BAAY Juniors perform Aristocats in December – tickets on sale now!
BAAY Seniors perform Starmites in January 2023 – tickets on sale now!
Founded in 2006, Bellingham Arts Academy for Youth is a 501(c)(3) nonprofit arts education organization that offers quality instruction and mentoring in theater, choir, dance, music, and visual arts to youth ages 5-17. The mission of BAAY is to enrich children's lives through the exploration of the arts.
BAAY serves approximately 1400 children annually in three main programs: at our campus theatre, in our arts-based preschool (closed for 2020-2021), and in EduArts after-school enrichment classes in elementary schools throughout Whatcom County. Through our programs, we create community, and teach children confidence, character and creativity.
Looking for "Theatre Thursday" content shared via the Whatcom Arts Project during pandemic lockdown? Enjoy our Watch page!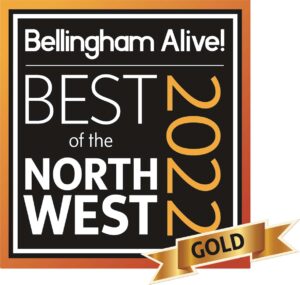 Thank you for voting for BAAY as the Gold winner of Best Childcare / After-School Program in Best of the Northwest 2022!
Theatre
At our downtown campus theatre, we provide children with a safe and supportive community in which to learn acting, vocal performance, costuming, theatre tech, dance, and theatre devising. Through these classes, we foster respect, cooperation, decision-making, team-building, self-discipline, and self-confidence in young people.
BAAY offers performing arts classes to children ages 5-17 at our theater in downtown Bellingham. We offer over two dozen programs a year. Almost all of those programs culminate in performances, including plays, dance performances, and full musicals like Matilda, Oliver, Little Shop of Horrors, Pippin, Bye Bye Birdie, The Outsiders, Beauty and the Beast, Shrek, and many others. Approximately 5500 children and adults attend productions at our theatre each year to enjoy the arts and celebrate the students' work. Since 2006, we have staged approximately 200 musicals and plays.
Upcoming Shows and Courses
BAAY is grateful to be supported, in part, by a grant from the Washington State Arts Commission and the National Endowment for the Arts.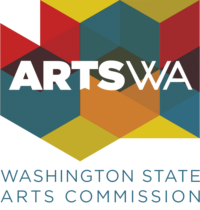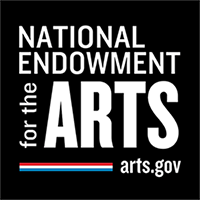 Thank you Whatcom Community Foundation for grant funding supporting BAAY in 2022! 

"I Belong at BAAY" October 2020 donors:
In addition to business sponsors, individual donors, and our sustaining monthly Encore donors, in October 2020 during the pandemic we also had a major online fundraiser in connection with a documentary we made about our first 15 years of operation called "I Belong at BAAY" (view it online here).
We are deeply grateful to each and every donor – you are truly buoying BAAY's mission through this storm when children, youth, families, and communities need the arts more than ever.
Anonymous (multiple)
Susan Barrett
Kirsten Barron
Jeanie Bellamy
Michelle Bloomquist
Amanda Boyd
Pamela Brady
Samuel Brown
Denilyn Brummett
Susan Buck
Thomas Buczkowski
Sara Burns
Abby Caram
Darcy Carlson
Lindsey Cerise
Ron Chambliss
Amy Chesbrough
Genevieve Cohn
Doris Costley
La Drene Coyne
Dana Crediford
Mary lou Crosbie
Heather Dalberg
Karishma Desai
Cory Downey
Tamara Duplantis
Kimberle Eherenfieldt
Andrea Entz
Rachel Esposito
Anna Evans
Analisa Ficklin
Michelle Ficklin
Sue Fox-Golombek
Stacy Glover
Ilya Gofman
Alison Graves
Michael Hackett
Tina Haegele
Richard Hakim
Shannon Hamilton
Laurel Hammond
Adina Haun
Susan Hemingson
Marid Hendrickson
Kathryn Hertz
Irene Honig-McCarthy
Emily Howard
Michael Ingalls
Ann Knowles
Samantha Konikoff
Monica Kujawa
Nichole Kyle
Sandra Little
Judy Little
Bart Lodder
Anne Marie Long
Candice Lundy
Matthew Luxon
Victoria Machado
Crissy Manhan
Pat and Steve Markowitz
Sheldon Markowitz
Jeffrey Markowitz
Ken Marshall
Lois Massanari
Marian Methner
Will Middlebrooks
Amy Mild
Theresa Morrison
Conor O'Keefe
Stacy Olver
Michelle Ostendorff
Patty Ostendorff
Laura Patterson
Forrest Paull
Patricia Paulson
Patricia Pfaffenbach
Laura Plaut
Eric Plum
Naomi Pomerantz
David Post
Laurie Powers
Nancy Rankin
Kenneth Rehberger
Tara Reiter
Larry Rhodes
Carol Richards
Michelle Riggs
Emily Roe
Dominic Santangelo
Grace Schackel
James Scolaro
Barbara Silverman
Chris Sorich
Allison Swinson
Mikyn Sygitowicz
Bill and Louise Sygitowicz
Jill Taylor
Wendee Theilemann
Nick Theilemann
Mark Thorburn
Colleen van Pelt
Jackson van Pelt
Elias Vignali
Theresa Waters
Lori and Beau Whitehead
Carly Williams
Sara Williams
Akiko Yada
BAAY is deeply thankful for support from our monthly Encore donors, from local businesses, and from generous individuals in our community. Please visit our Thank You Supporters page where we recognize those who help keep the lights on and keep us serving children.