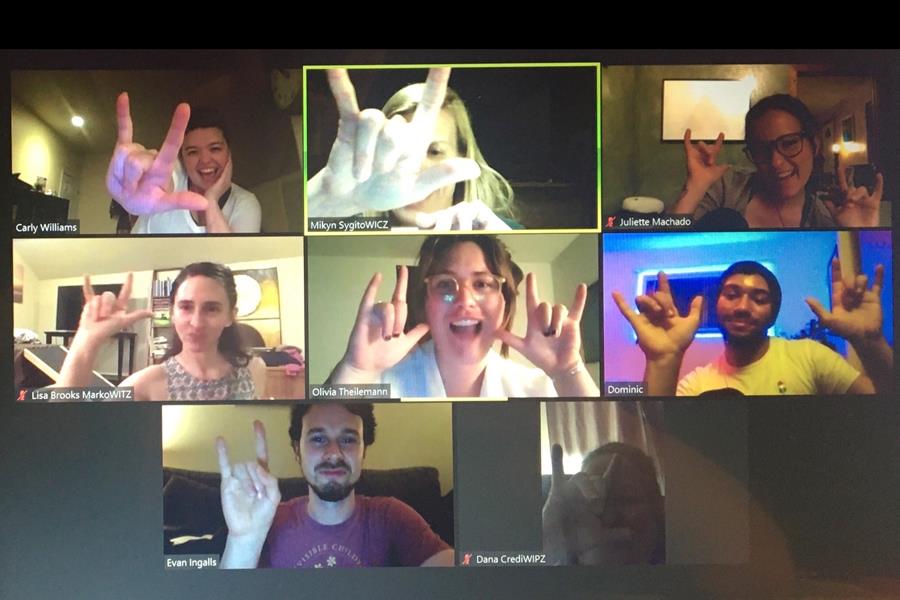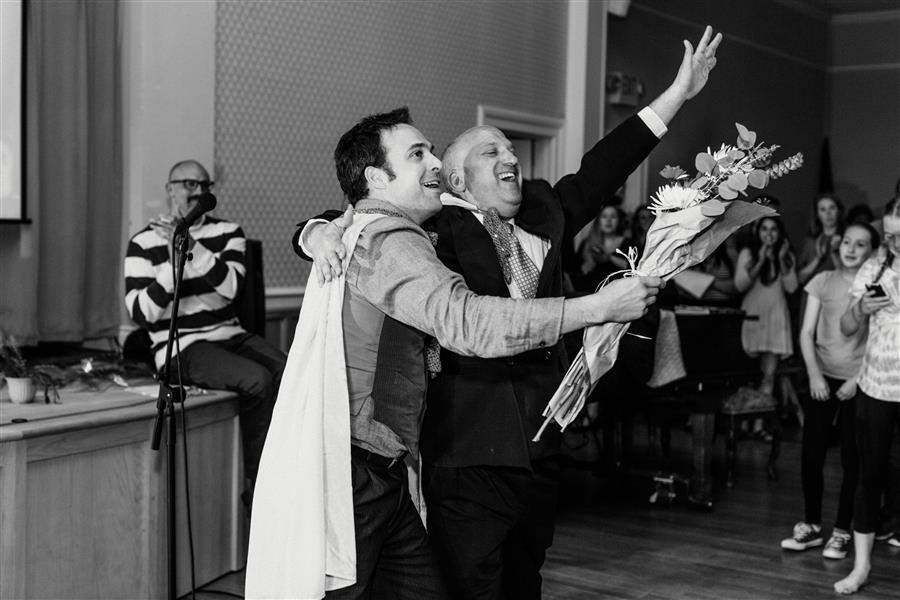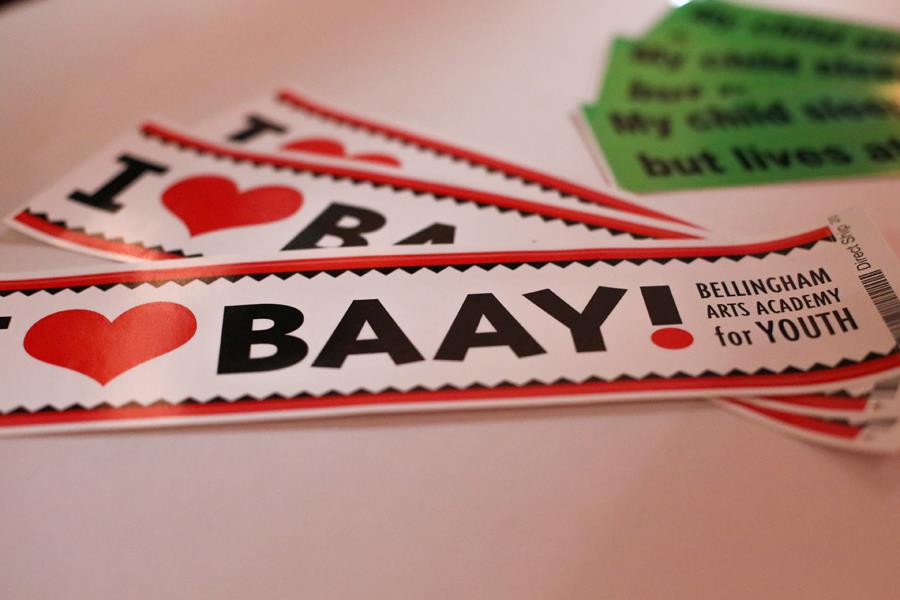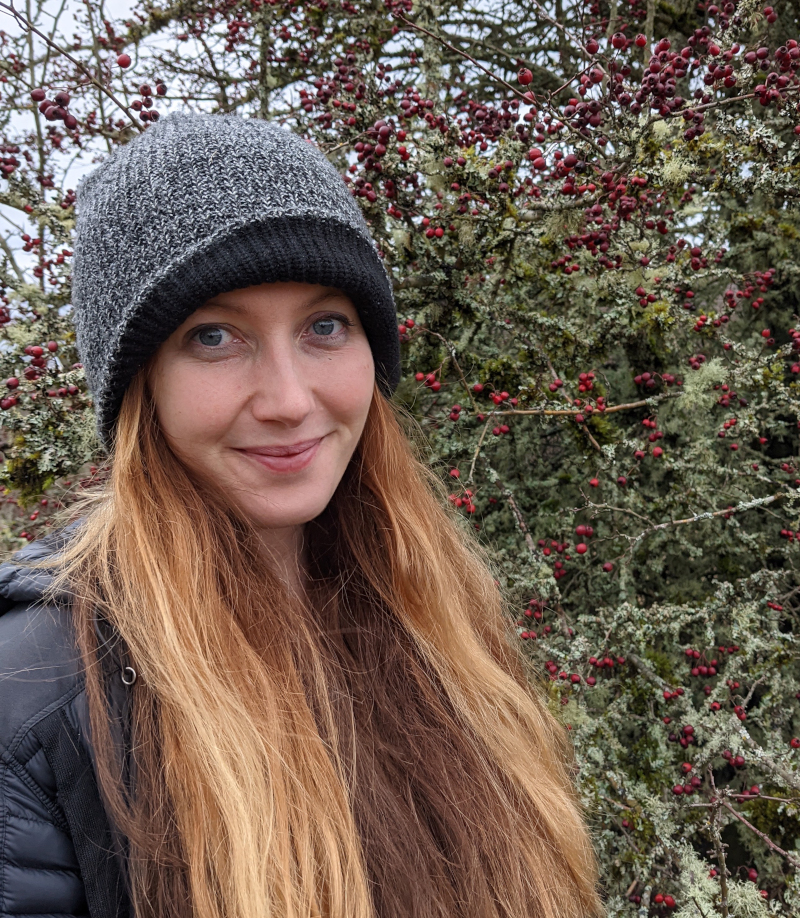 Chrissy Ellsworth
(she/her)
Instructor
Chrissy is an instructor and costume designer at BAAY. She has her Associate of Applied Science degree in Graphic Design, and has worked as a Graphic Designer since 2003. She has a broad range of experience working with children as well, including in a wilderness rehabilitation program, and in childcare for DSHS and the BAAY Preschool. Chrissy loves to see the uniqueness, creativity, and untrained natural artistic talent that comes from young children!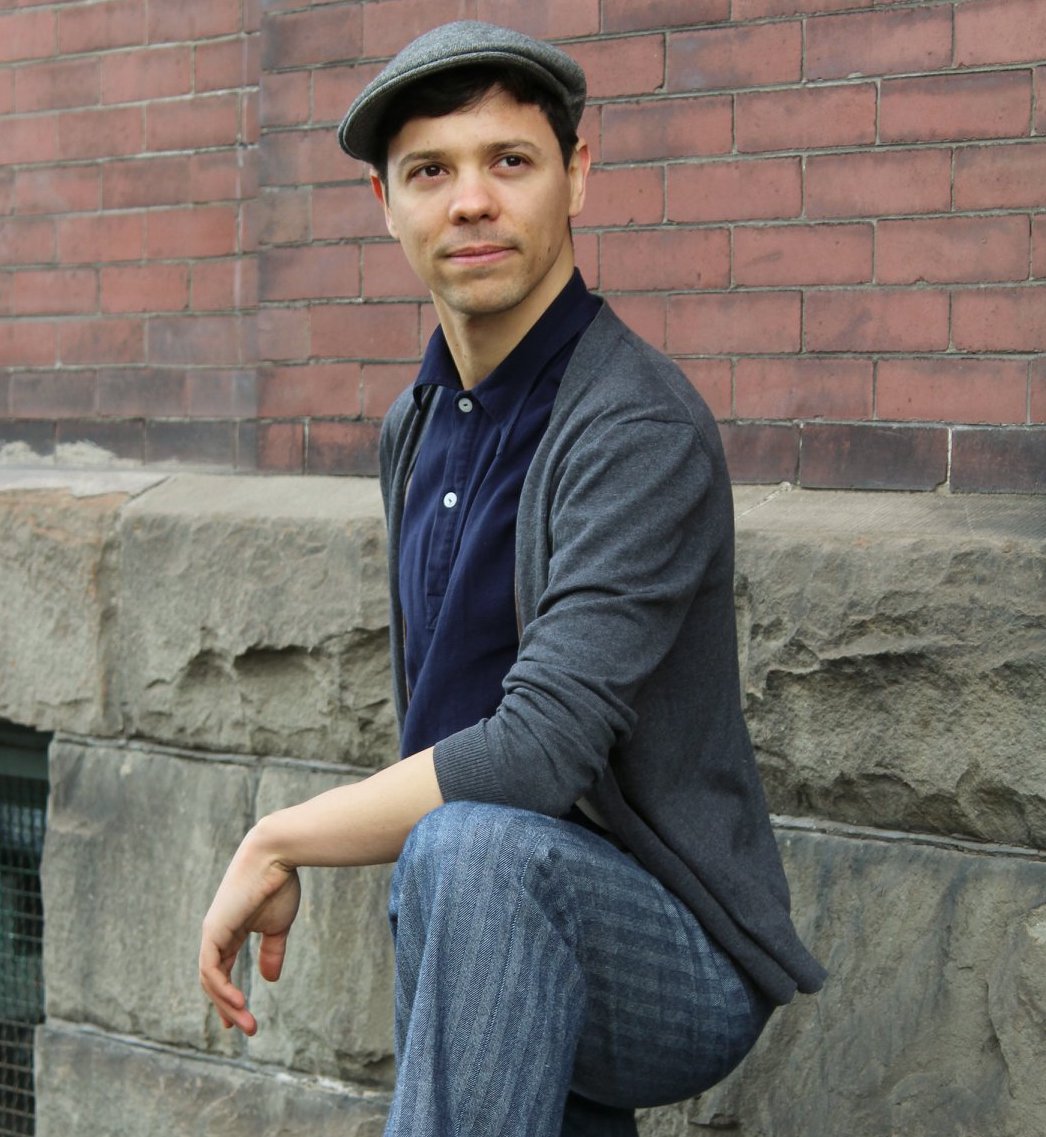 Damian Cade
(he/him)
Instructor
Damian began his dance training in the winter of 2008. His first and true love is Swing Dance; Lindy Hop, Charleston, and Vernacular Jazz are permanent residents in his heart. He studied Modern and Jazz Dance at the University of Washington where he received his dance minor in 2011. Since graduating he has continued his swing dance education at regional events, as a student, teacher, performer, and competitor. He began his tap dance training under Tabetha Clark, and has continued under Mark Mendonca. He has spent over 100 hours studying Alexander Technique with Cathy Madden, former chair of Alexander Technique International, and over 750 hours apprenticing under Kathlyn Hendricks, Ph.D., BC-DMT, and Gay Hendricks, Ph.D. as part of the Leadership and Transformation program. Damian has been teaching for events and workshops since 2009, and locally at various studios in Bellingham since December 2015.
(Photo credit: Chris Hazenberg)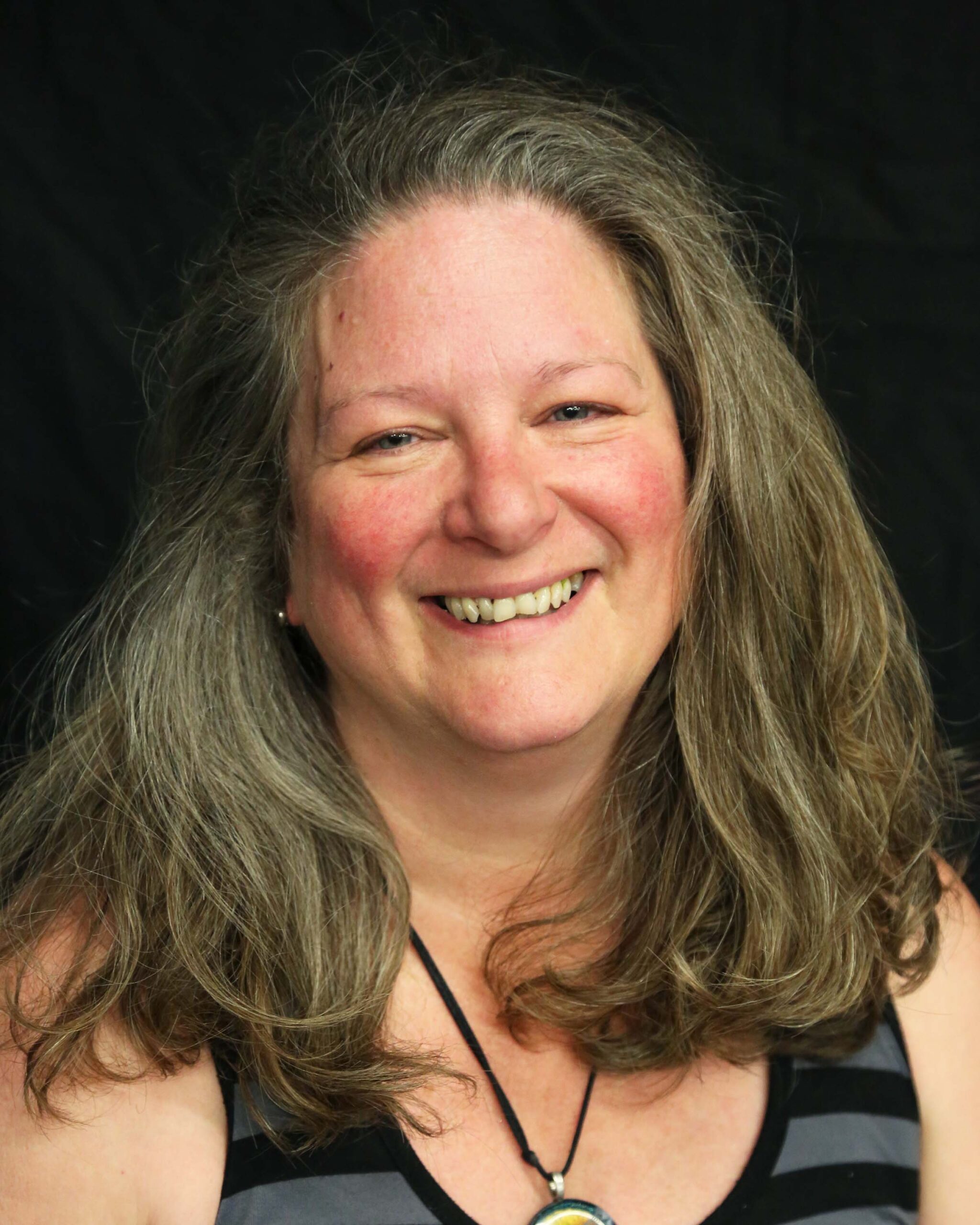 Dana Crediford
(she/her)
Program Director, Costume Shop Manager, Mentor
Dana has a Master's degree in Children's Theatre Education from WWU and a passion for organizing. She has taught everything from Acting and Improvisation to Playwriting and has directed all ages in dramatic productions and musical theatre. 
Dana created BAAY's costume mentoring program,  developing a culture-of-the-second-floor which emphasizes personal responsibility, teamwork, and safety. Members of the Costuming Crew are challenged to learn the basics of shop management, Costume design, and Wardrobe implementation, graduating from the "Golden Wing" Program to positions of creative responsibility as they design their own productions.
Dana also heads up the BAAY Broadway and movie clubs. She enjoys leading children to self-discovery in the arts and watching them blossom in the areas of their interest. Dana has 12 grandchildren, six kids, two cats, a dog, and a fiancé, and answers to the nickname "Mama Bear." She also seriously adores her co-workers and loves BAAY!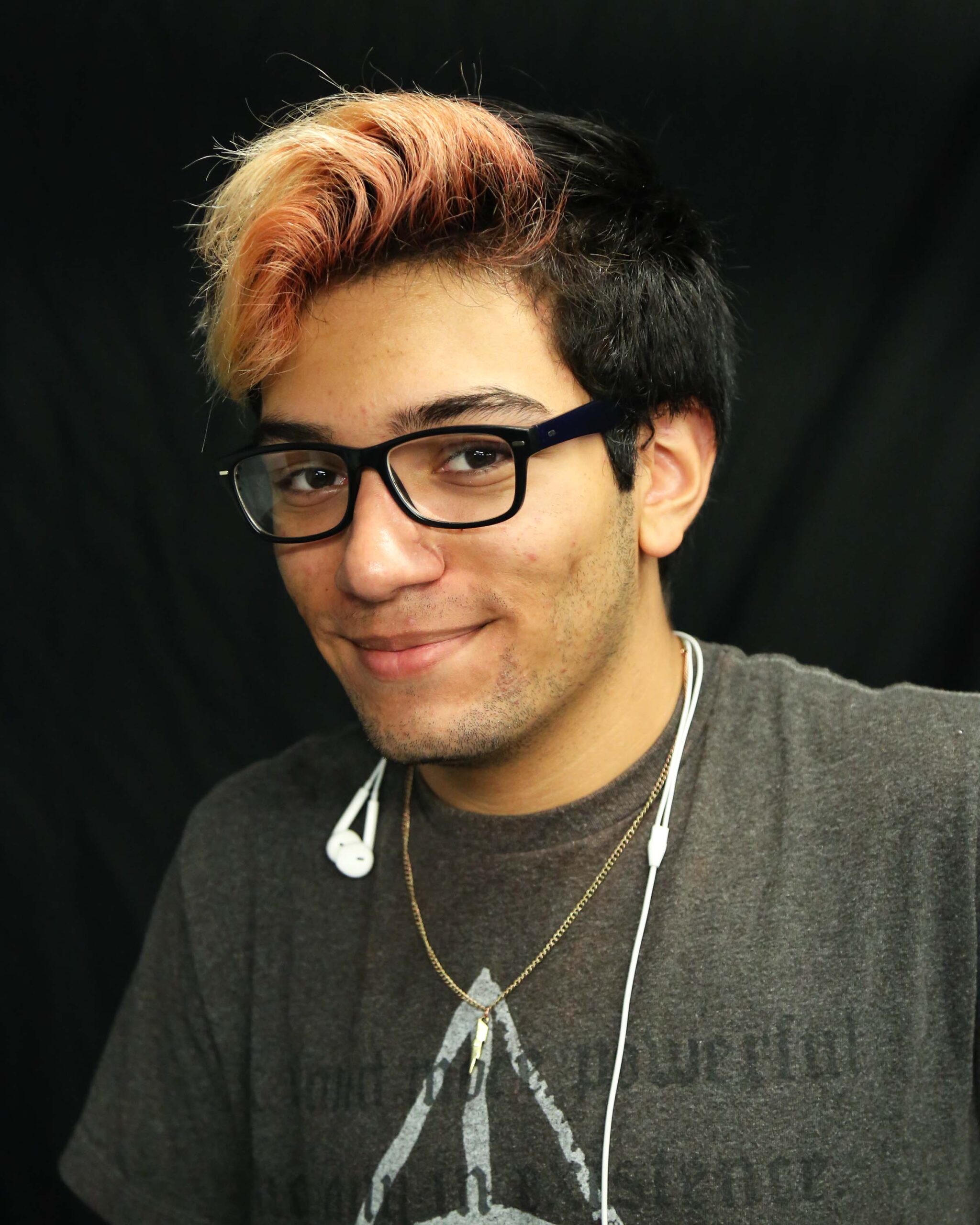 Dominic Salas
(he/him)
Technical Director, Instructor
Dominic was born and raised in Bellingham and has worked on shows at BAAY since 2016. He is BAAY's Lighting Wizard™, having designed shows in college and in our local community; his expertise lies in finding color, feelings, and their intersectionality onstage. Dominic also has a passion for set design, sound operation, and stage makeup. He loves teaching tech, and is excited to see BAAY's tech department grow.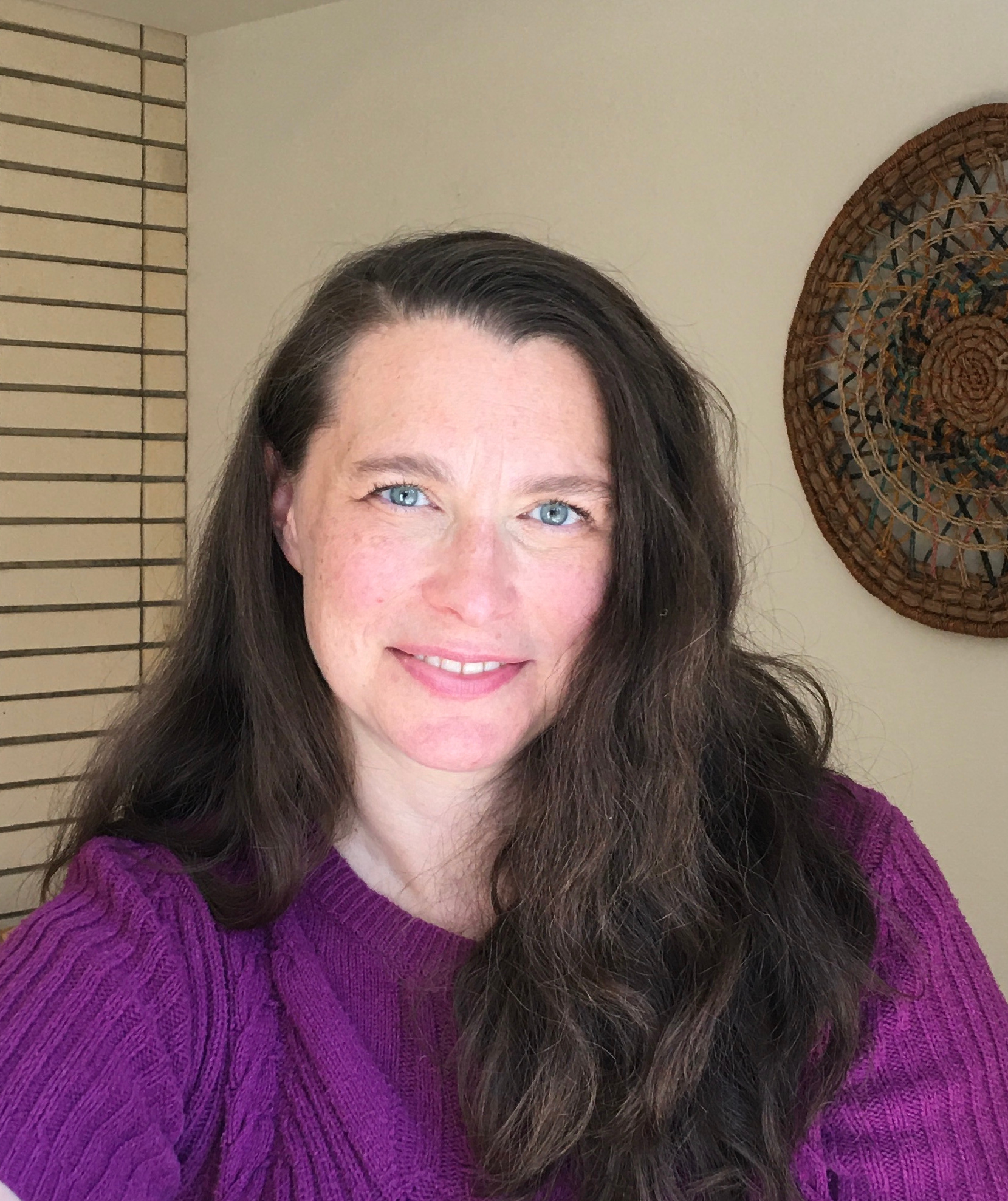 Erika Chambliss
(she/her)
Instructor
Erika became part of the BAAY community ten years ago through her daughter (now a BAAY alumni). She joined the teaching team at the former BAAY preschool and Eduarts program six years ago and has been offering unique theatre and movement experiences off and on ever since. Erika has been involved in the performing arts her whole life. She has an extensive background in theatre, dance and is a certified Prenatal Yoga instructor. She spent her early years studying ballet, modern and jazz dance and later discovered bellydance, Samba, African and Creative Movement. She has studied acting at Freehold Theatre, Unexpected Productions, Taproot Theatre Company and Seattle Central Community College as well as participating in many student film and independent theatre projects throughout the 1990s and early 2000s. She also discovered her love of creative movement for young children through The Braindance at The Creative Dance Center in Seattle. This inspired many of the classes that she would later go on to create. She has worked with children for over thirty years now in classroom and childcare settings and genuinely loves being in their presence. They are constantly reminding her to stay in the present moment and to delight in the smallest details of life. Erika is thrilled to be part of BAAY and feels lucky to get to help each child blossom into the special and creative being that they are!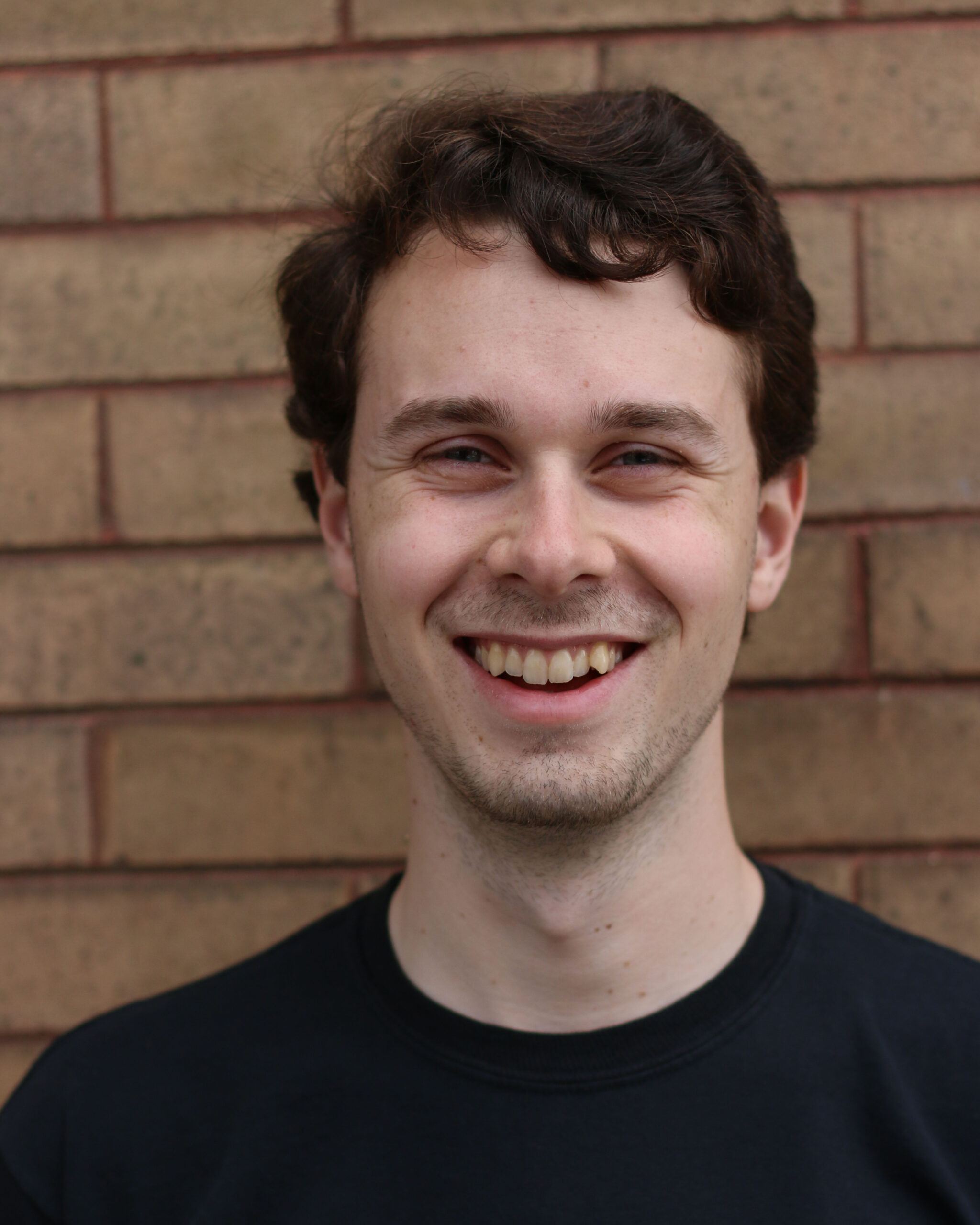 Evan Ingalls
(he/him)
Music Director, Instructor
Evan Ingalls is a music & theatre educator, performing musician, composer, writer and poet, among other things. Born, raised, and educated in Bellingham, WA, he graduated from Western Washington University (2014) with a B.Mus. in Composition and a B.A. in Linguistics. He has worked with BAAY almost constantly since then, with one little break to travel around the world. Through his work at BAAY, he's discovered the joys of sharing the innumerable benefits of music and theatre with young people, who seem to have an inexhaustible appetite for it! For more information on Evan's other endeavors, you can visit www.evaningalls.com.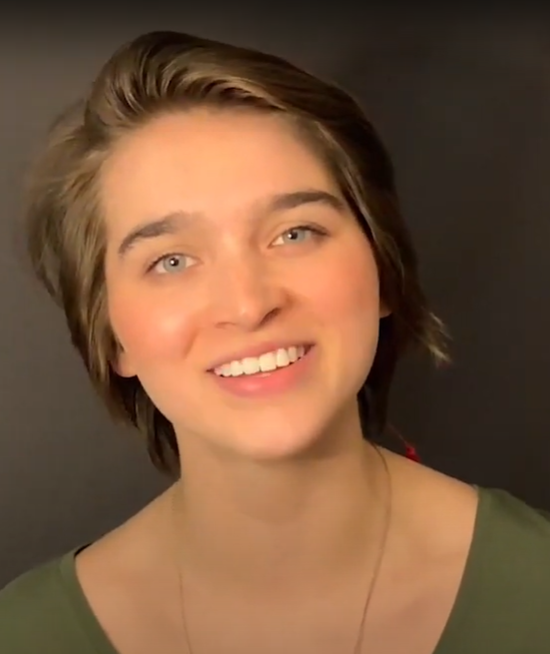 Gabi Gilbride
(she/her)
Vocal Studio Director, Instructor
Gabi joined the team at BAAY as a stage manager in 2019 after graduating with a BA in Theatre with a concentration in acting, and a Minor in Music from Western Washington University. While studying at Western she had the opportunity to perform a number of roles on Western's mainstage during their academic, and summer seasons including Helen in Fun Home, John Adams in 1776, and Anne Egerman in A Little Night Music. Having grown up with BAAY as a student, she is thrilled to be back not only as stage manager, but as a Voice, Acting, and EduArts instructor as well! Gabi has personally felt the benefit this organization can have on a child's life, and wholeheartedly believes in the power of BAAY. She is honored to serve this community.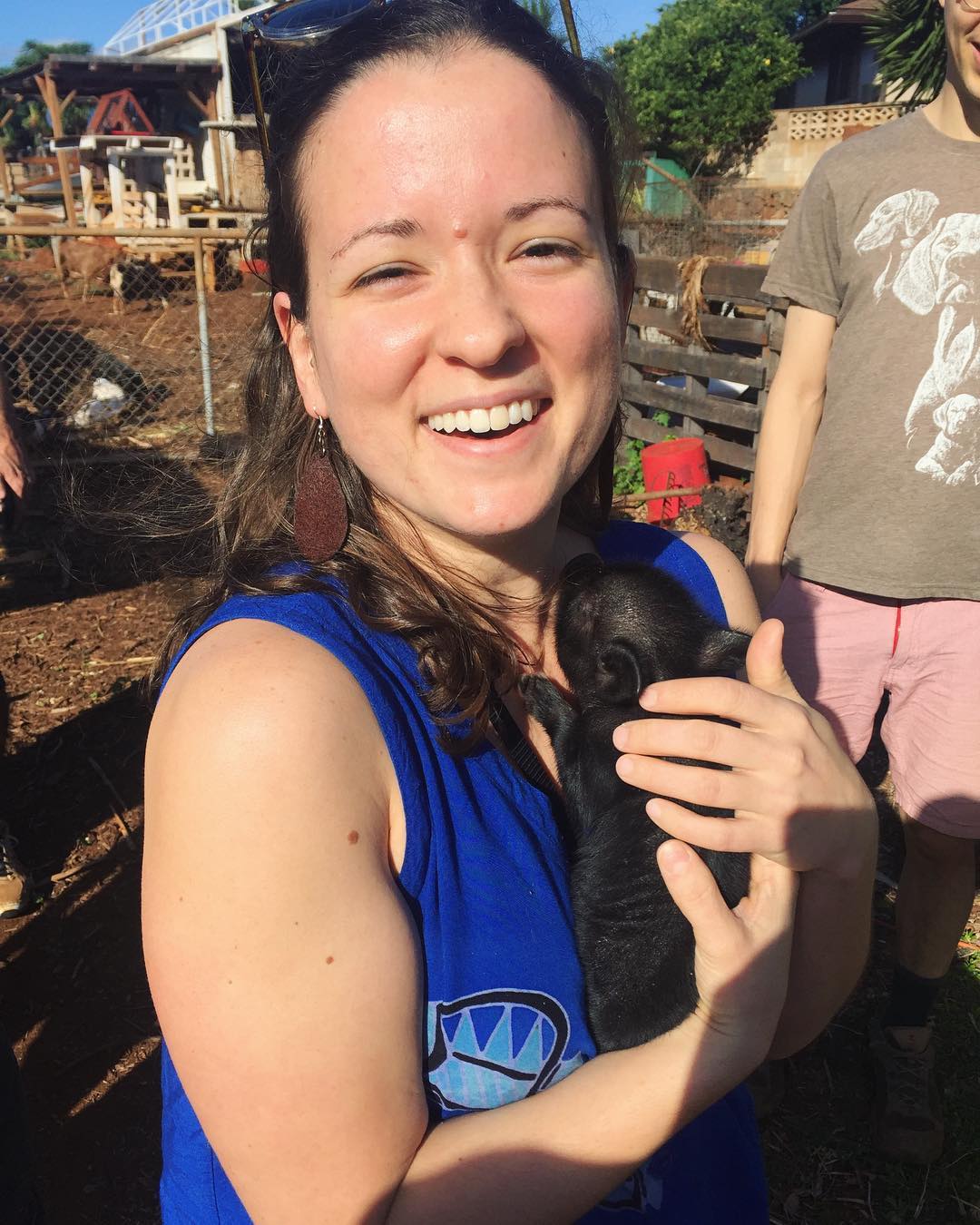 Juliette Machado
(she/her)
Operations Director
Juliette began working for BAAY in 2014 as EduArts Program Coordinator. During her time running EduArts, she grew the after-school program from its humble beginnings to a sustainable source of arts education averaging 50 classes per year in over 10 elementary schools in Whatcom County. Juliette earned her BA in Communications and BFA in Dance from WWU. Since 2016, she has also worked as BAAY's Marketing Director. Juliette is a company member of Bellingham Repertory Dance and adjunct faculty for Whatcom Community College's dance program. She is committed to fostering sustainable and equitable systems in our community and is very excited for this new chapter as BAAY's Operations Director.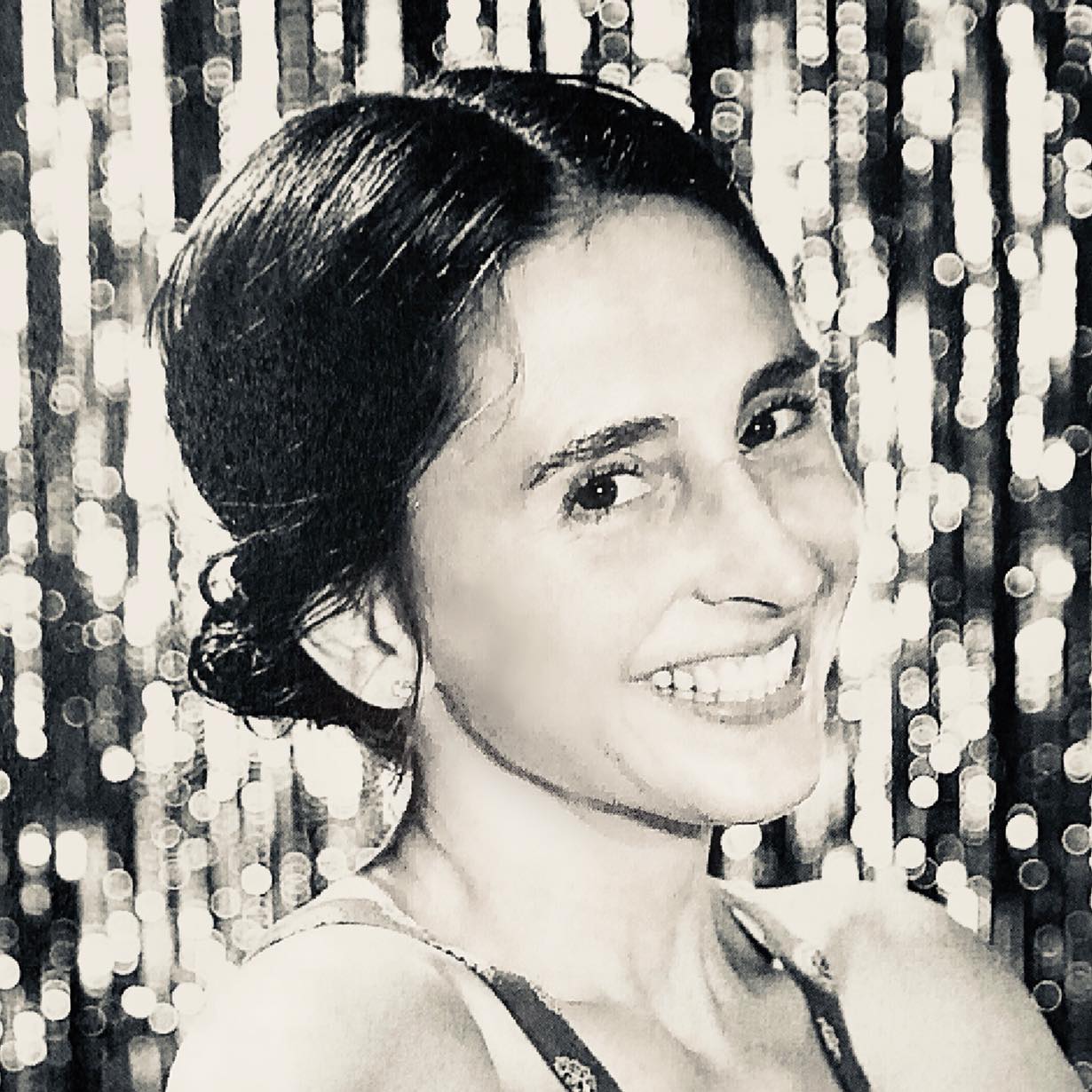 Lisa Markowitz
(she/her)
Program Director, Choreographer
Lisa grew up dancing, with most of her training from Anna Marie Dance Studio in Wilmington, Delaware.  After high school, she spent four years dancing with The Young Americans, whose goal is to enrich the lives of kids and foster understanding and goodwill through the Performing Arts.  With this group, she went on three National Music Outreach Tours (designed to bring music and dance back into the schools and to help students discover their potential) and fell in love with teaching.  She has 13 years of experience teaching dance and theatre to young artists in Bellingham, and taught dance for 11 years at camps in Southern California (where she was awarded Specialist of the Year three times at Camp James), Maine (Camp Vega), New York (running the Dance Department at Camp Pontiac), and Switzerland (where she started and ran a dance camp for five years at Village Camps-Leysin).  Lisa has also choreographed for the Bellingham Theatre Guild, where she won two Bentley Awards for Best Choreography.  She spent a semester teaching Creative Writing for Urban Scholars at the University of Massachusetts, Boston, a program for gifted inner-city high school students; a semester in South Korea, teaching English to kids (K-8); and two years teaching English and Creative Writing at Wellspring Community School in Bellingham.  Lisa has a B.A. in English from Cal. State, Long Beach, and an M.F.A. in Creative Writing-Poetry from UNLV.  She loves using her writing experience to adapt/write scripts for BAAY.  Her poems have been published in a number of journals.  In her spare time, she loves doing hot yoga and Pilates and spending time with her little old Dachshund, Zoey.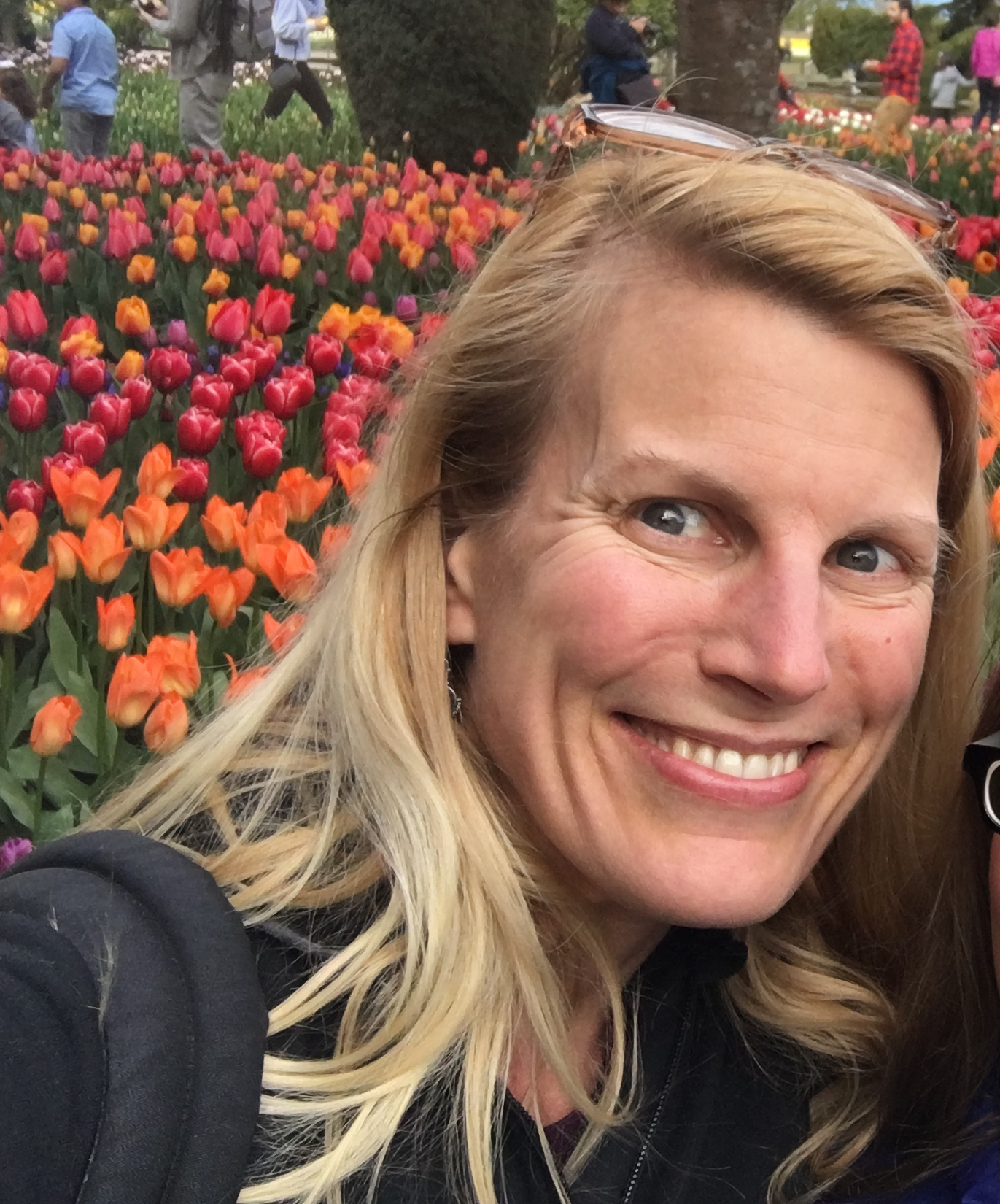 Mikyn Sygitowicz
(she/her)
Development Director
Mikyn was born and raised in Bellingham, left and returned a few times, and is thankful to now be raising her daughter (a BAAY student) here. With a degree in English, she brings to BAAY a background in technical writing, public relations, and digital marketing. She loves traveling the world but has come to deeply love her beautiful hometown and community. Volunteering with BAAY Boosters provided a great way to connect and learn more about BAAY as an organization and all the ways it fulfills its mission. After seeing the difference BAAY has made over the years in so many children's and families' experiences (including her own), she was delighted to join the BAAY staff in 2019 and is honored to serve in this role.  She loves working to increase children's access to the arts and helping BAAY foster more creativity, empathy, and joy!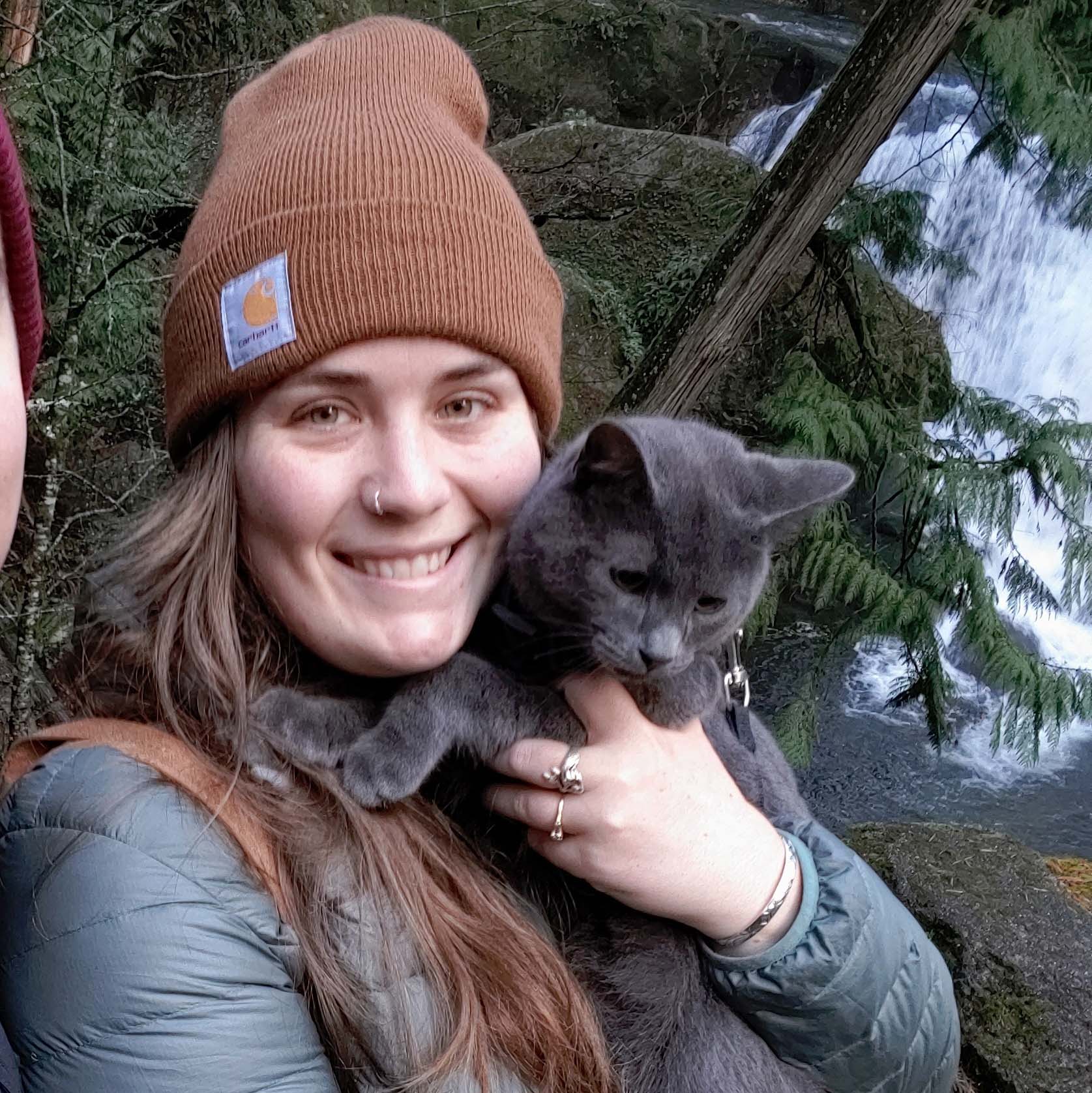 Olivia Theilemann
(she/her)
Artistic Director
Olivia has served as an arts educator in the Bellingham community for the last 9 years. Her journey with BAAY began as an EduArts instructor in 2015. She eventually moved to  BAAY's campus as a stage manager in 2017. And in 2018, she began her stint as a BAAY program director for the senior level age group. Olivia received her BA in Theatre Arts and Secondary Education from Western Washington University and began teaching for Bellingham Public Schools after graduating. Last year, Olivia completed graduate school and received her Masters in Education in Instructional Design. Olivia is thrilled to help usher BAAY into this next phase as Artistic Director. She is looking forward to upholding BAAY's longstanding mission while implementing necessary and exciting new visions.
Board Officers:
Matt Luxon
President
Analisa Ficklin
Vice-President
Katie Lyons
Secretary
Pete Zerbes
Treasurer
Board Members:
Analisa Ficklin
Bellingham Public Schools
Anna Evans
Honey Moon Mead & Cider
Dan Brady
Dan Brady Law
Heather Dalberg
WWU
Johnathon Lyons
WWU
Justene Merriman
WWU
Katie Lyons
U.S. Bank
Matt Luxon
Ecozoic Environmental Consulting LLC
Pete Zerbes
BP
Abby Caram
Pickford Cinema