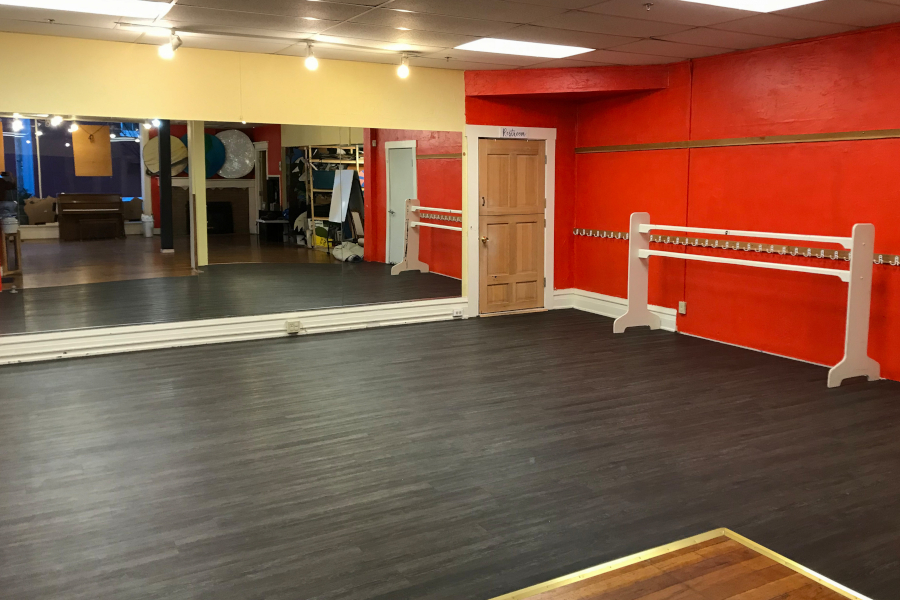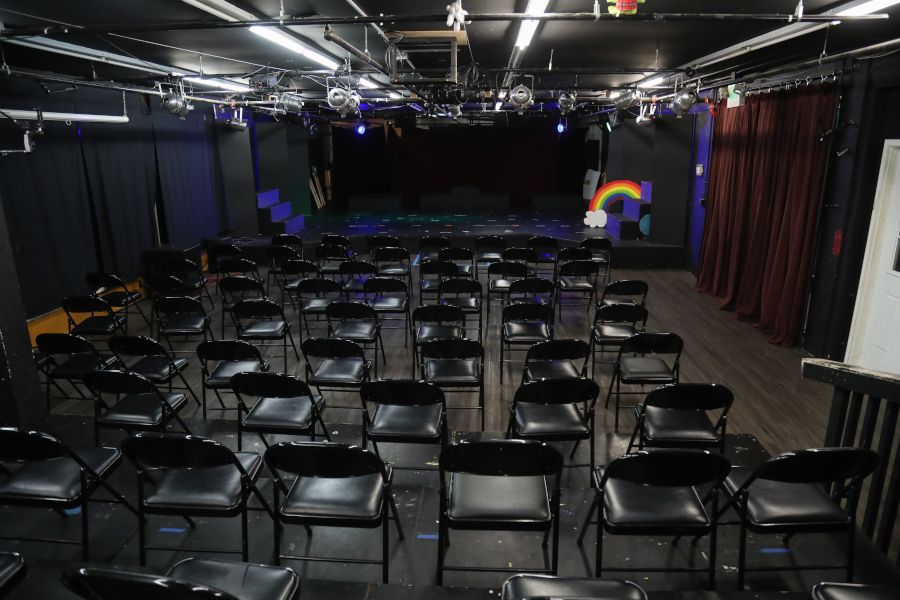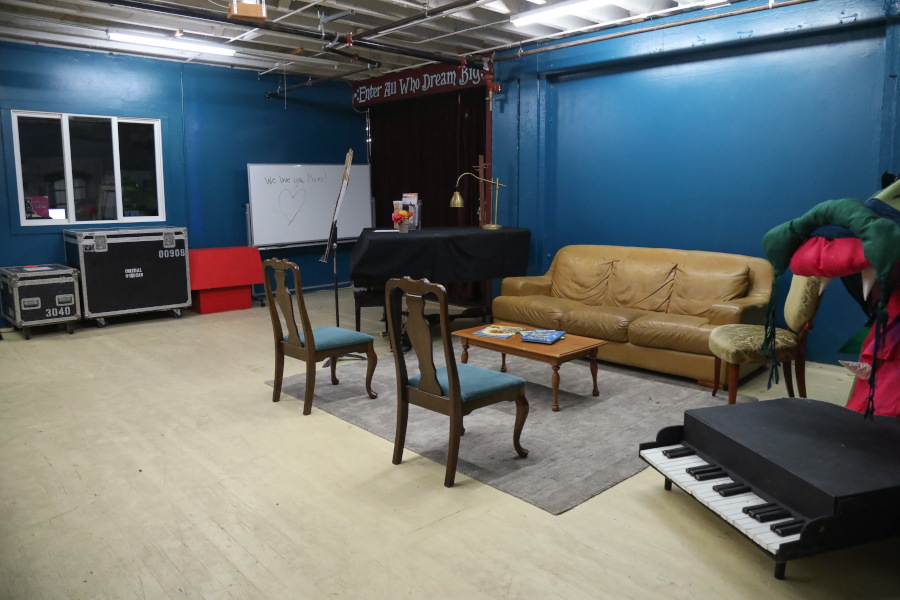 Looking for arts-related rental space in Whatcom County? We offer two different spaces to rent at our downtown theater. If you are looking for space rentals in downtown Bellingham near WWU for special events, classes, rehearsals, recitals, photo shoots, or meetings, see details below. The two rental spaces are within BAAY's facilities at 1059 N. State St., at the corner of N State and Maple Streets (see map).
Email info@baay.org to submit a rental request.
BAAY Theatre
The BAAY Theatre seats up to 120 people on risers and floor seating. The folding chair seating offers flexibility on how the audience is arranged in the space. The stage is elevated 16 in from the floor, and the stage to ceiling measurement is 7 ft 6 in. The stage itself is 20 ft deep and 25 ft wide. The entrance to the stage is located on stage left, as well as from the back. Renters will have access to backstage, which includes a prop staging area and two bathrooms.
$50/hour for performances and public events
Includes use of the lobby, sound system, and theatre lights
(Optional) Reserve a BAAY lighting technician for an additional $17/hour
$25/hour for classes, rehearsals, and non-public events
No staff or special equipment needs
State Street Studio
The State Street Studio is a versatile space for classes and rehearsals. Half of the space (17 ft x 14 ft) has vinyl flooring and a wall of mirrors. The other half (23 ft x 26 ft) is a wooden floor and renters will have access to acting blocks, tables, and chairs. There is a bathroom in the studio and a direct entrance into the studio from North State Street.
$25/hour
 general 
rental
 rate
No staff or special equipment needs
$15/hour discounted student rate
No staff or special equipment needs