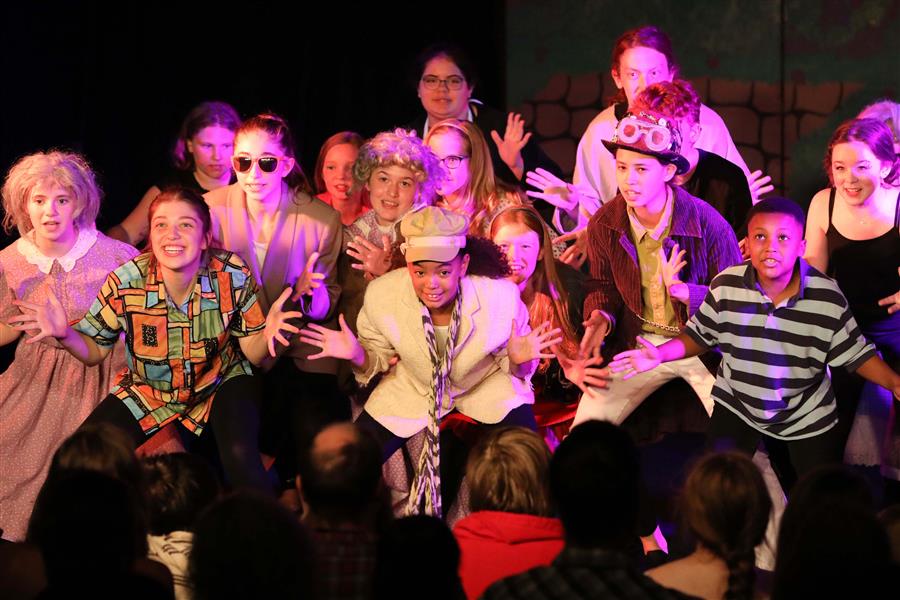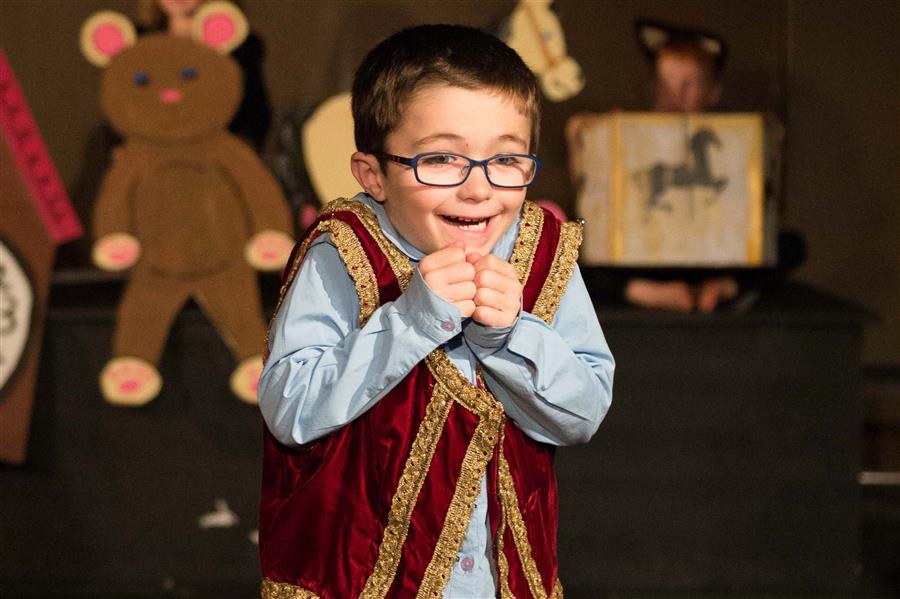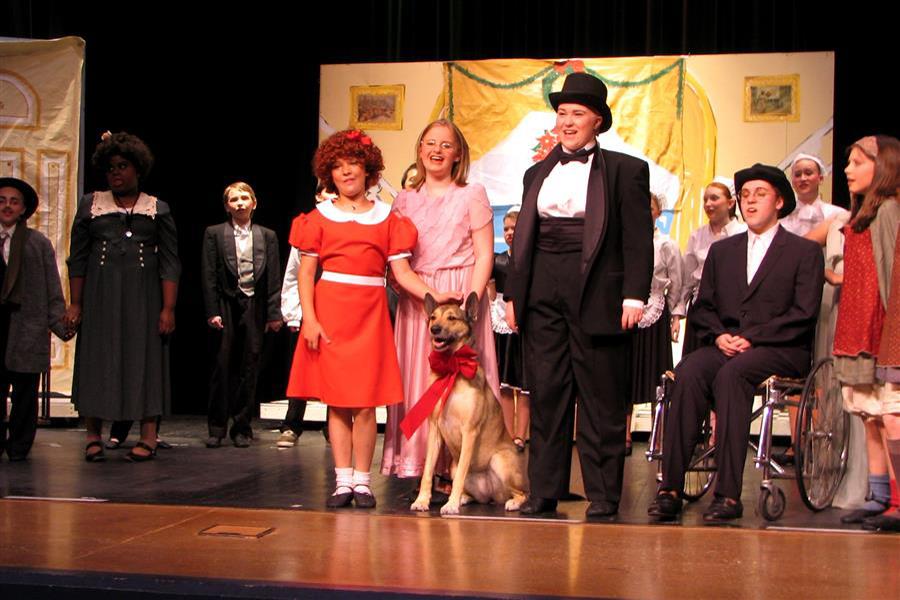 At Bellingham Arts Academy for Youth, everything we do is built on a foundation of respect – respect for ourselves, for one another, for the work that we do and for the space that we share. We strive to create an educational environment that is professional, ethical, and supportive of the growth of our students, both as artists and as community members. To that end, we ask that students and families review our Code of Conduct (see below) prior to enrollment.
We also prioritize safety for all members of the BAAY community. See our policies and protocols, particularly around the COVID-19 pandemic, by clicking on the pertinent headings below to read our various practices and expectations for staff, students, families, volunteers, and audience members.
COVID-19 Protocols for Programs/Performances
COVID-19 Protocols
(Revised as of 11/2022)
Masks optional
During rehearsals, classes, and performances, masks will be optional in all areas of the building. Students will have the option to perform with or without a mask.
If a student is sick
Please stay home if you are sick or experiencing symptoms associated with COVID-19, such as fever (100.4° F or higher), chills, cough, shortness of breath or difficulty breathing, sore throat, nasal congestion, runny nose, recent loss of taste or smell, muscle or body aches, headache, nausea, vomiting, diarrhea, or unusual fatigue. A student who is showing symptoms must provide a negative COVID-19 test before returning to BAAY.
If a family member is sick
If a family member is showing symptoms, the student must wear a mask at BAAY. We encourage families to have their own supply of tests at home, and you can order free ones at covidtests.gov. Alternatively, BAAY will provide tests to any family who is unable to access one when needed.
Wash hands regularly
Wash your hands for at least 20 seconds with soap and warm water often, especially after touching items or surfaces others may have handled. Hand sanitizing stations are also located throughout the building.
Contact tracing
In the event of a positive COVID-19 case at BAAY, the staff will utilize contract tracing and appropriate groups will be notified.
Cancellation Policy
Cancellation Policy
BAAY offers full tuition refunds up until the first day of the program. After that, prorated refunds may be available depending on the circumstances of the refund request.
Student and Community Code of Conduct
Student and Community Code of Conduct
(Revised 10/2021)
At BAAY, everything we do is built on a foundation of respect – respect for ourselves, for one another, for the work that we do and for the space that we share. We strive to create an educational environment that is professional, ethical, and supportive of the growth of our students, both as artists and as community members. To that end, we ask that students and families review our Code of Conduct prior to enrollment. 
For Students
We expect that students will approach their work at BAAY with dedication and focus, as well as with respect for staff and for their fellow students. Students at BAAY are expected to:
Attend all scheduled classes and rehearsals, unless by prior arrangement with program staff

Be on time 

Come to class prepared and ready to focus

Dress appropriately

Treat one another and staff with courtesy and respect, both at BAAY and outside 

Respect one another's personal space and physical boundaries

Clean up after themselves

Look for opportunities to support and encourage their peers

Remain on campus except by written parental permission and express consent of the lead instructor or stage manager
For Staff, Parents, Caregivers & Volunteers
Children learn first by emulating the adults around them. As educators, we ask that everyone in the BAAY community strive to model behavior that fosters a culture of integrity, appreciation and mutual respect.
Disciplinary Policy
We believe that disciplinary issues can be an opportunity for growth and increased understanding. Our goal is to address and resolve disruptive behavior swiftly and fairly, through clear, direct, open and supportive communication with students and, when appropriate, their families.
In most instances, disruptive behavior will be addressed by the staff member immediately responsible for the student (e.g. Stage Manager, Director). Persistent or serious violations may be referred to the Artistic Director.

Parents and volunteers may be helpful by reporting any potentially disruptive behavior to appropriate BAAY staff. Please refrain from taking disciplinary action with any BAAY student other than your own child.

In instances where constructive resolution is not possible, BAAY reserves the right to terminate or exclude anyone from our programs and facility for violating our Code of Conduct, without notice or warnings.
We welcome your feedback about BAAY's Student and Community Code of Conduct.  Please address questions, comments or concerns to our Artistic Director Olivia Theilemann, olivia@baay.org.
Student Rights and Responsibilities
My Rights:
I have the right to enjoy my time at BAAY and to be treated with compassion in this learning environment.

I have the right to express myself in this space. No one will treat me unfairly because of any aspect of my unique self. This might include: my physical appearance, gender identity, where I am from, my religion, or any disability I might have.

I have the right to experience safety in this learning environment.

I have the right to have my property be safe in this space.

I have the right to hear and be heard in this learning environment. This means no one will compete with me when I have 'the floor' or otherwise disturb me.
My Responsibilities:
I have the responsibility to treat others with compassion. I will not laugh at others, tease others, or intentionally hurt others' feelings. 

I have the responsibility to respect others as individuals and treat others fairly.

I have the responsibility to make the learning environment safe. I will move my body in ways that keep those around me safe.

I have the responsibility to respect others' property. I will not steal or intentionally destroy their property.

I have the responsibility to listen to others. I will not raise my voice to talk over others or otherwise disturb those who have 'the floor.'

I have the responsibility to respect the facility and theatre as a learning environment. I will clean up after myself.
Teaching Philosophy
Teaching Philosophy
(Revised 3/2022)
BAAY's mission is to enrich the lives of children through the exploration of the arts.
Through our programs, we create community, and teach confidence, character, and creativity.
We collaborate with our students about their learning.

We place emphasis on process over product.

We greet students when they enter the classroom.

We address students as people first and children second.

We provide opportunities for embodied learning.

We acknowledge that children learn by modeling, and that they pay attention to what we do, as well as what we say.

We use questions to invite students to introspect and to express themselves.

We offer students experiences of both structure and freedom.

We accept students exactly as they are.

We help students channel their emotions into positive actions.

We teach our students how to appreciate one another, and provide the structure for them to do so at every class meeting.
Child Safety Policy and Procedures
Child Safety Policy and Procedures
(Revised 10/2021)
Purpose
This document presents the policies and procedures that BAAY follows to ensure our strong commitment to child safety and maintenance of a child safe and child friendly environment. It reflects our commitment to provide a safe environment, where every person has the right to be treated with respect and is safe and protected from harm.
Scope
For purposes of this policy, the terms "child" or "children" include all persons under the age of 18 years. The term "staff" includes permanent employees, contract workers, and interns who work regularly with children in the context of BAAY's programs, including the classes, productions, and EduArts after-school enrichment. The term "volunteer" means anyone assisting staff in the context of BAAY's programs.
Recruitment Practices
BAAY takes all reasonable steps to ensure that all our staff are properly vetted and have cleared appropriate background checks for persons engaged to work with children. We apply best practice standards in the screening and recruitment of both staff and volunteers. These include, but are not necessarily limited to, the following:
Personal interviews and references required for all staff.

Criminal background checks for all supervisory staff and volunteers.

Criminal background checks for anyone who has regular direct contact with children or who works in close proximity to children and is not directly supervised at all times.

Completion of Bellingham Public Schools Volunteer Training for EduArts staff and volunteers. 
Further assessment may be conducted at the discretion of the Leadership Team (Artistic Director and Operations Director).
Support for Staff
BAAY seeks to attract and retain the best staff. We provide support and supervision so people feel valued, respected, and fairly treated. We ensure that staff who work with children have ongoing supervision, support, and training so that their performance is developed and enhanced to promote the establishment and maintenance of a child safe environment.
Reporting and Responding to Suspected Child Abuse and Neglect 
BAAY will not tolerate incidents of child abuse. All staff members at BAAY are mandated reporters. If abuse is reasonably suspected we will alert Child Protective Services (360-594-6700 or 1-866-829-2153) or the Bellingham Police Department (360-778-8800). 
Harassment/Bullying 
BAAY opposes all forms of harassment, bullying and discrimination, including discrimination on the basis of race, religion, gender, and sexual identity or orientation. We take this issue seriously and encourage anyone who believes that they, or another person, has been harassed, bullied or discriminated against to raise this issue with appropriate BAAY staff.  We review this policy regularly.
Communication
BAAY will ensure that everyone to whom this policy applies is aware of and has had an opportunity to read the policy. We also ask staff to submit a statement indicating that they have read and will abide by our Child Safety Policies and Procedures.
Sexual Harassment Policy
Sexual Harassment Policy
(Revised 10/2021)
Statement of Policy
It is the policy of BAAY to maintain a learning and working environment that is free from all forms of discrimination, including sexual harassment. Sexual harassment is a form of misconduct which undermines the integrity of the employment and/or volunteer relationship and the educational environment.
Sexual Harassment Defined
Sexual harassment does not refer to casual conversations or compliments of a socially acceptable nature. It refers to behavior which is unwelcome, offensive, interfering with effectiveness or creating uneasiness in the BAAY environment. Sexual harassment consists of:
Unwelcome sexual advances or

Requests for sexual favors or

Sexually-motivated physical contact or

Other verbal or physical conduct or communication of a sexual nature if

Submission to that conduct or communication is made a term or condition, either explicitly or implicitly, of obtaining an education or employment; or

Submission to or rejection of that conduct or communication by an individual is used as a factor in decisions affecting that individual's education or employment; or

That conduct or communication has the purpose or effect of substantially interfering with an individual's educational or work performance, or creating an intimidating, hostile, or offensive educational or work environment.
Such conduct, whether committed in the BAAY environment or workplace by students, employees, volunteers, parents, or guardians, is specifically prohibited. This may include, but is not limited to:
Sexually suggestive looks or gestures

Pressure for dates or sexual activity

Unnecessary brushes or touches

Offensive sexual graffiti, pictures, or photographs

Disparaging remarks about one's gender identity or use of sexually demeaning terms

Deliberate and unwelcome touching, cornering, pinching, or pulling on clothing

Sexual jokes or teasing

Attempts to kiss or fondle

Hazing, pranks, or other intimidating behavior directed toward an individual because of their gender identity

Requests for sexual favors in exchange for grades, promotions, or salary increases
Reporting Sexual Harassment
If a member of the BAAY staff or a BAAY volunteer feels they have been sexually harassed by another staff member, or a patron, they must report it to the Artistic and Operations Director immediately. The Leadership Team will then support the staff member in filing a statement and the Leadership Team will make necessary decisions based on the nature of the harassment incident.