Hello BAAY community! We are deeply grateful for you, and wanted to take a moment to share where Bellingham Arts Academy for Youth has been this past year, and where we are headed.
As the early months of the pandemic unfolded, it became clear that BAAY would have to scale back operations, including reducing administrative staff. Consequently, our Executive Director since 2016, Ian Bivins, shifted into a more program-centered role. Ian is now focusing on sharing his tremendous artistic skills, while also taking on work outside of BAAY. From directing productions, managing epic Haunted House events, upgrading the facility, mentoring students, and being the face of our organization, Ian's impact is difficult to quantify. He is and will always be a beloved part of the BAAY family, and we can't wait to see what the future holds for him.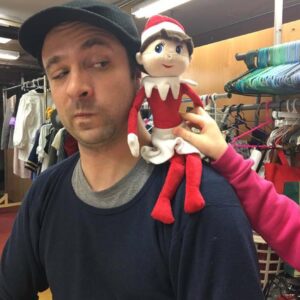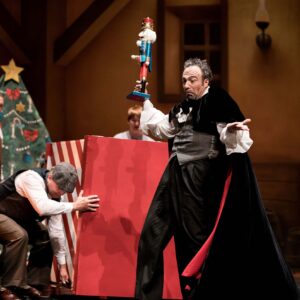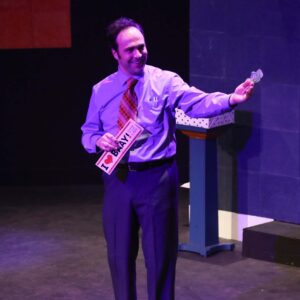 Last May, Anna Evans stepped in as part-time Interim ED to carry the leadership torch. Anna is likely BAAY's longest-serving volunteer. She has been a parent and supporter since 2006 when her daughter, Lucy, was cast in BAAY's very first production. She also served on the Board from 2015-2020. We are eternally grateful for Anna's contributions, both past and present. She has been our rock as we navigated the effects of the pandemic. Due in large part to her leadership, BAAY has weathered the storm and is in a position to emerge stronger than ever.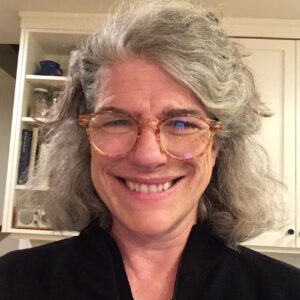 That brings us to some very big news! BAAY is delighted to announce our brand new leadership team. Last fall, BAAY's staff and board embarked on a process of reflection and assessment, with the goal of better understanding how our organizational structure supports our mission and values. This process ultimately led to the adoption of a collaborative leadership model, with responsibilities for our programs and operations divided between two newly created positions. Olivia Theilemann is our new Artistic Director and Juliette Machado is our new Operations Director. Together as co-leaders, this dynamic duo will chart our next course, working hard to ensure that BAAY has everything it needs to thrive and serve students for years to come.
Olivia Theilemann (Artistic Director) has served as an arts educator in the Bellingham community for the last 9 years. Her journey with BAAY began as an EduArts instructor in 2015. She eventually moved to BAAY's campus as a stage manager in 2017. And in 2018, she stepped into the role of BAAY program director for the senior level age group. Olivia received her BA in Theatre Arts and Secondary Education from Western Washington University and began teaching for Bellingham Public Schools after graduating. Last year, Olivia completed graduate school and received her Masters in Education in Instructional Design. Olivia is thrilled to help usher BAAY into this next phase as Artistic Director. She is looking forward to upholding BAAY's longstanding mission while implementing necessary and exciting new visions.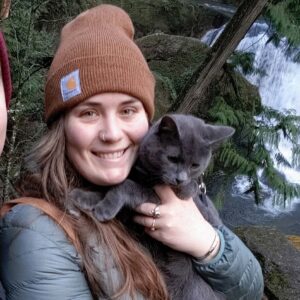 Juliette Machado (Operations Director) began working for BAAY in 2014 as EduArts Program Coordinator. During her time running EduArts, she grew the after-school program from its humble beginnings to a sustainable source of arts education averaging 50 classes per year in over 10 elementary schools in Whatcom County. Juliette earned her BA in Communications and BFA in Dance from WWU. Since 2016, she has also worked as BAAY's Marketing Director. Juliette is a company member of Bellingham Repertory Dance and adjunct faculty for Whatcom Community College's dance program. She is committed to fostering sustainable and equitable systems in our community and is very excited for this new chapter as BAAY's Operations Director.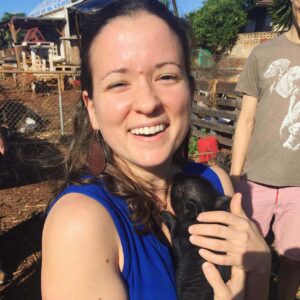 The last year has seen more change than we ever imagined. But BAAY's mission is very much alive, thanks to you! Generous community support has helped us keep our doors open through this challenging year. We've been able to pivot and provide programs online and outdoors, engaging children and offering opportunities for them to flex their creative muscles throughout the pandemic. Click here to watch a fun compilation of video clips from these classes. We can't wait to welcome kids back onto our stage! Stay tuned for information about our theatre reopening plans, including our spring and summer class schedules.
Thank you so much from all of us. You are making a real difference in the lives of local children by supporting their opportunities to develop friendships, practice empathy, and play. It makes the world a better, kinder place for us all!